Inclusion Europe holds two regular big conferences:
and
We also organise regular leadership trainings.
Europe in Action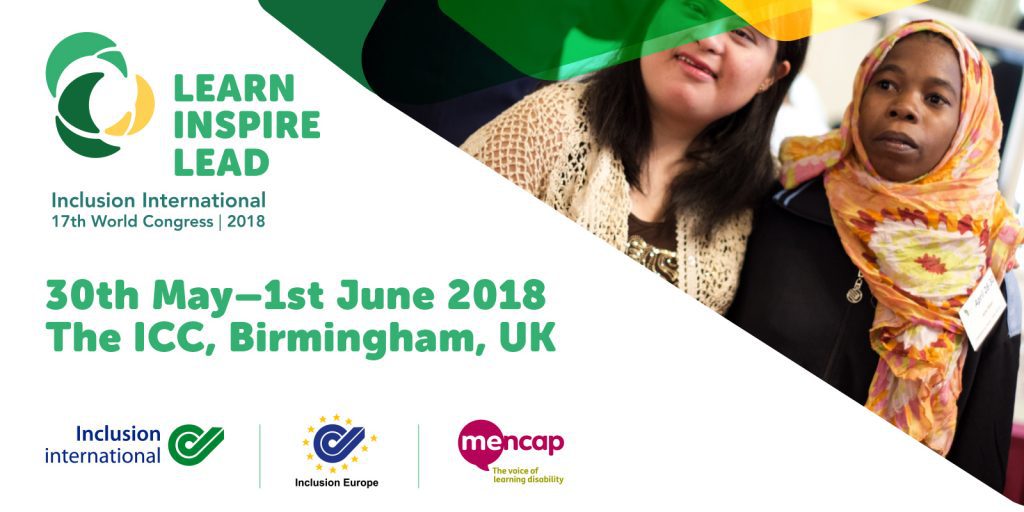 Every year for 3 days, self-advocates, support persons,
family members and professionals
address different aspects of a certain topic
in a city across Europe.
In 2018 we took part in the World Congress of Inclusion International.
It was co-organised by our member mencap.
Read more about the congress the here!
In 2019, Europe in Action will take place from 5-7 June in Vilnius, Lithuania.
Hear our Voices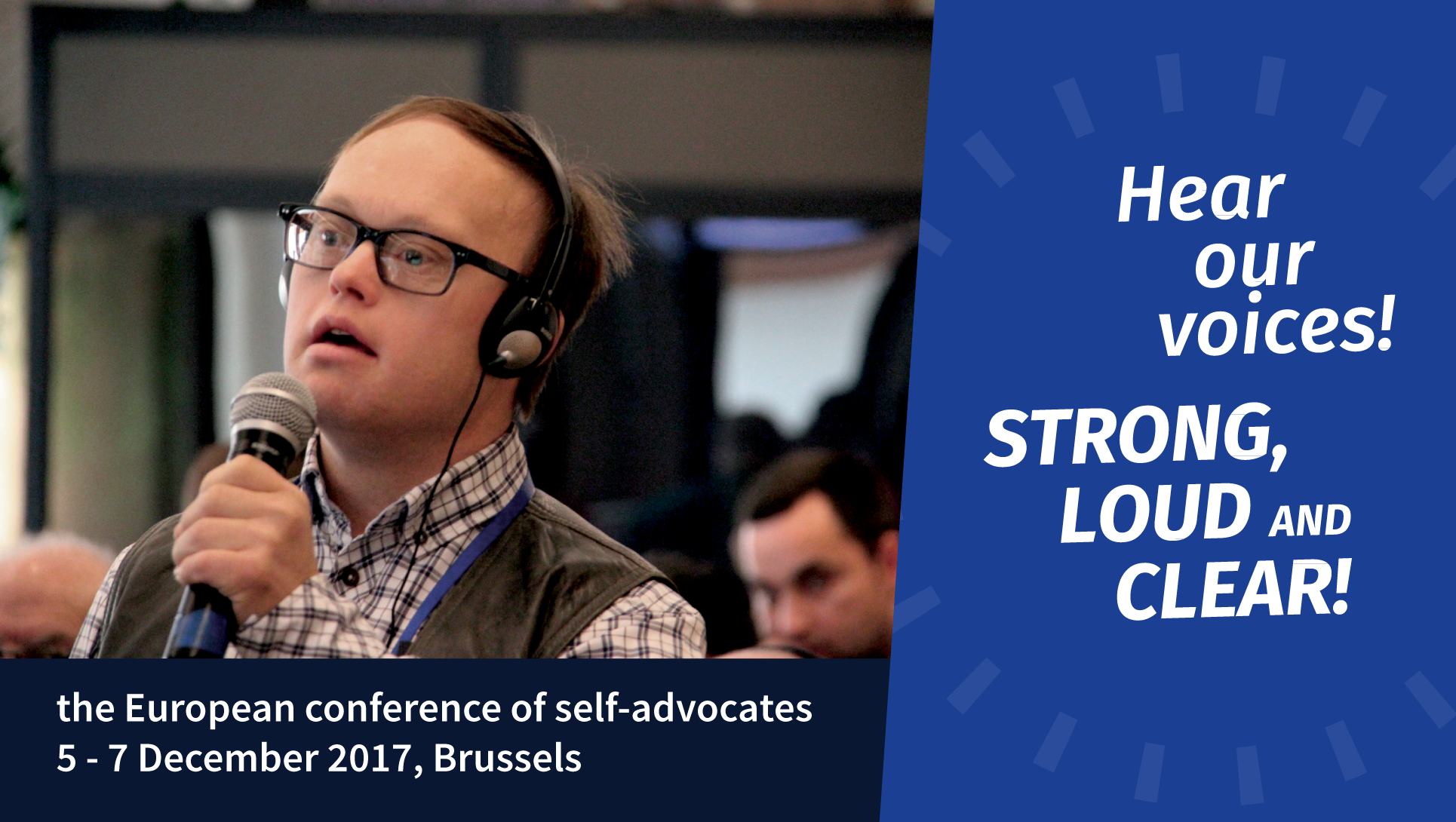 EPSA organises a bi-annual conference for self-advocates
called "Hear our Voices".
At this conference, people with an intellectual disability
come together
to talk about and share ideas and
experiences about intellectual disability.
The last "Hear our voices" conference took place from 5 to 7 December 2017.
Questions people often ask:
Are there any costs covered?
All participants will have 2 lunches and 1 dinner covered.
We have a limited number of spaces available where we can contribute towards participants' expenses.
We can pay for two nights' accommodation, travel costs, lunches and one dinner for five self-advocates and supporters, as well as five family members.
Beneficiaries will be selected based upon their involvement in politics and their work as advocates for political participation.
When will I know if I was selected to be partially covered?
Selected participants will be informed after 1 September.
How many people can I register to attend?
We have a limited number of places and are aiming for diversity at the leadership training. There is a limit of 2 participants per organisation.
I am not related with an organisation. Can I register?
If you are a self-advocate or a family member, yes, you can.
I am a professional. Can I register?
The leadership training is for self-advocates and family members. Please send us an email if you would like to attend and we will get back to you in case this is possible.
I am a from a country outside of Europe. Can I register?
Unfortunately, the leadership training is only open to participants from Europe.